The market leader in Artificial Intelligence recruitment.
Edge Tech helps scaling businesses build high-performing teams with bespoke talent solutions. Our 20 years of combined experience in emerging technologies such as RPA, Intelligent Automation, Machine Learning and AI means we're well-placed to source talent that will supercharge your growth & projects.
SERVICES
Our talent solutions span across the UK, Europe, US and Canada.
We work with over
150
companies in
16
different countries
5542
experts are waiting for their next challenge
4x
reduction in time-to-hire
Partners
We've helped these companies hire the world's most talented experts.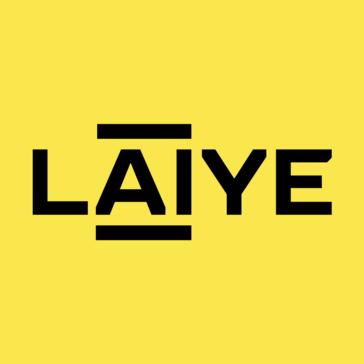 Laiye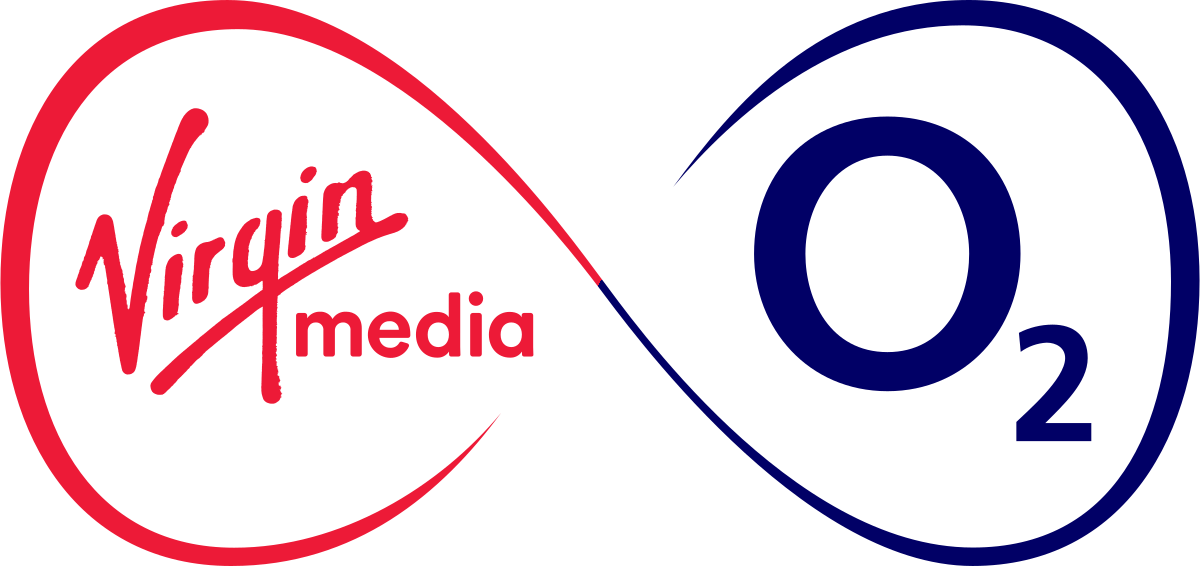 Virgin Media O2
Thoughtful Automation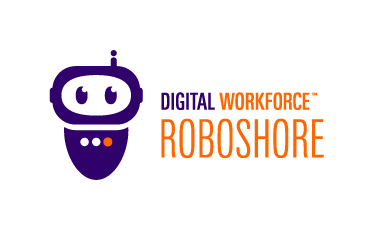 Digital Workforce Services
Partners that trust us











Hear what our candidates and clients have to say…
Chris Northam
Commercial Director at Autologyx
Edge Tech have a deep knowledge of our market and provided an excellent service with good on-going communication and feedback on a regular basis. In a previous life I was a director of a mid-sized staffing company and can tell the good from the bad. Edge Tech is from the good side and Harrison definitely lives up to his surname (before someone added the 'e' on the end of course)!
Rob King
Director at Wzard Innovation
Working with Edge Tech is a joy, they are conscientious, courteous, hard working and exceptionally knowledgeable in their field. They also see the wider picture and helps develop the connections between people for their mutual benefit. Edge. Tech are not afraid to try their hand at new things and worked hard on the organisation and preparation to make the first RPA Meetup in London a huge success.
Ben Case
Solutions Director at Blue Prism Cloud
Edge Tech was instrumental in helping establish our North American RPA solutions consultant practice in short order and with just a few meetings to establish our requirements. They were able to quickly ascertain our needs and find incredibly talented and qualified candidates. Extremely satisfied with the services Edge Tech provide!
Przemyslaw Byrdy
RPA Support Engineer at Virgin Media O2
Working with Edge Tech in finding my new career move was fantastic. They possess great knowledge in the Automation industry and has kept me updated and informed throughout the whole recruitment process. Edge Tech are very professional and excellent at building relationships with individuals.
They are always honest and upfront about roles and opportunities. I would highly recommend their recruiting services to anyone who's currently out there looking for their next role!
Dora Lyatif
RPA Support Engineer at Virgin Media O2
I had regular contact with Edge Tech in the last few years, whenever there were roles that would be of my interest they contacted me but they did not waste my time with roles that did not match my skillset. Once I found a role I wanted, Edge Tech guided me through the interview process, and really helped a lot with any question or concern that I had throughout the whole process.
Harrison is one of the knowledgeable recruiter in RPA, he is up to date with the RPA field. And I think he and the whole teams really cares for the candidates. Would highly recommend Harrison and Edge Tech.
Nevander Holland
Project Manager at Changepond
Edge Tech helped me secure a role which is going into its second year. Their support always went above and beyond my expectations. They have a knack for providing clear insight that helps me make crucial decisions and work very hard on my behalf. They do so in a way that is easy to understand and digest.
Edge Tech knows what's important to me. Not only that, they're always open about their progress and never fails to answer questions when they come up. I will continue to work with them for ongoing projects and recommend anyone else to do the same!
Ipenda Ngesi
Intelligent Automation Developer at Serco
I would highly recommend anyone who's seeking a new opportunity in the automation industry to get in touch with Edge Tech. I've had significant support throughout my interview process for the role of Automation Developer from Edge Tech who kept me in the loop at every step of the interview stages. They had never gone a day without keeping me posted and keeping me motivated. They are very friendly and goes over and above to ensure you are able to secure the role.
James Watkins
Business Development Manager at Cognition (Formally Emergence Partners)
Ollie is a fantastic recruiter not only for businesses he and EdgeTech work with but for his approach to the market. He and EdgeTech truly understand their markets, people and dynamics within these industries. They are more than a staffing company, Ollie is a key person of influence in the Intelligent automation space along with his business partners at EdgeTech. They truly break the mould and are always open to sharing trends and research or helping people gain the knowledge to break into the space. So whether you are new to automation or seasoned Ollie and his team are people to know.
Alexander Leonida
Founder of SilkFlo
Edge Tech are a team of outstanding recruiters who have a wealth of knowledge and experience in the RPA & Intelligent Automation market. Their professionalism and attention to detail are second to none. They always takes the time to understand the needs of their clients and candidates, and they go above and beyond to ensure a positive outcome. They are a pleasure to work with and have a warm and approachable style. They have a natural ability to connect with people, and their commitment to delivering results is refreshing. I would highly recommend Edge Tech to anyone looking for a recruiter who can deliver top-notch results with a personal touch.
Joe Forster
Strategic Account Executive at Kore.ai
Edge Tech engaged with me over a lengthy period to help me navigate the busy CAI space and find a the right opportunity for me. We considered a number of positions and they pushed me towards the path I find myself on now and their advice and encouragement was spot on. Highly recommend
Mo Karim
Business Development Representative at Hudson & Hayes
I was impressed by Edge Tech's professionalism, knowledge, and dedication to finding the right opportunity for me. Throughout the recruitment process, they consistently kept me informed and up to date, which made the experience seamless and stress-free. They were always available to answer my questions and provided me with valuable insights and guidance, which I found incredibly helpful. Izzy is a standout recruiter and her attention to detail and understanding of my skills and experience enabled her to identify the perfect role for me. Thanks to your efforts, I am now working in a role that challenges me, aligns with my goals, and offers great potential for growth.
Kathryn Simons-Porter
Principal Account Executive at Kore.ai
Goode by name good by nature. Let's face it, recruitment guys are really hit and miss and the majority do very little to earn their fee. However, from the start I felt that Harrison knows the (constantly evolving) tech industry, and took time to hear me and understand what I need and what I was looking for in my next career move. No short term wins resulting longer term fails here. Recommended!!
Ashley Davies-Payne
Senior Sales Director, CalAmp
I find Edge Tech highly professional, knowledgeable & personable. They are easy to work with, credible, and foster a good working relationship with their candidates. I would not hesitate to recommend the Edge Tech team.
Emmanuel Aguilar
Account Executive, Robocorp
Edge Tech did a great job of presenting an opportunity that was very relevant to my experience, so I knew they had done their homework. On top of that, they gave me pointers for my interviews which ultimately led to me getting a new role with their recommended company. I would definitely recommend Edge Tech to anyone looking to hire great people or looking for tech roles, as they put in the work to make sure they find the right fit for all parties involved.
Heidi Michelsson
RPA Consultant, Digital Workforce
I can sincerely and without hesitation recommend Edge Tech if you are looking for the best RPA Recruiter. Their down-to-earth approach and ability to bring out the best in the applicant is an asset.
Stuart Stirland
RPA Developer, Virgin Media O2
Edge Tech has been a huge help to me during a difficult time this year. They reached out to me with some job opportunities for my next career step and during this time I was rather apprehensive and low on confidence, but they supported me and encouraged me to give my best in applying for roles that would be a positive forward step to improve my career. Edge Tech has been professional and has been in regular communication throughout the recruiting processes which has helped put my mind at ease. I am very thankful for the support and time that Will has given me and I cannot recommend him enough to anyone needing help and support finding new career opportunities
Daniel Lawrence
CEO, BotsForThat
Edge Tech really work to find the right candidate by understanding our needs and our business properly and has introduced us to some great individuals, a real pleasure to work with them.
Andrew Cafourek
Head of Technology, Anthos Capital
Harrison at Edge Tech was an excellent guide through the recruitment process: transparent, proactive, and focused every step of the way. I appreciated the attention to every detail in his frequent communications so I was never left wondering where things stood. As a candidate, I couldn't imagine having a better ally through the process, and eagerly recommend him as a resource for others looking for their next role.
Inayat Shariff
EMEA Head of CS&O, Laiye
Happy to recommend Edge Tech. They were able to bring a highly relevant opportunity to me and were a great help in coordinating the placement.
Jason Wright
Transformation Director, BNP Paribas
Thanks for supporting our recent recruitment project Edge Tech. The process went really well & I was delighted with the range & quality of applicants sourced. I actually decided to conduct more interviews than originally planned because the field was so strong!
Neil Parker
General Manager EMEA, Laiye
Edge Tech provided me with some great Pre-Sales guys as we were initially scaling Laiye, in the UK, and I'd recommend them if asked, and I would use them again.
Steve Bolton
Operations Director, Enterprise RPA
Edge Tech were recommended to me by a mutual contact. We had a requirement to fill a Developer position very quickly. The whole process from brief to appointment was quick and efficient and this is the start I am sure of a long-term relationship. I appreciated the very straightforward and honest approach, and would certainly recommend Edge Tech if you are looking for talent in emerging technologies.
Dave Plank
RPA Developer
I found the guys at Edge Tech to be great communicators, and extremely responsive to queries on my part. They know the market deeply and the skills required for it, and I'd highly recommend them!
Sohaib Waqar
Principal Consultant, ISG
Edge Tech are friendly and extremely helpful! They helped me to secure my current role at ISG and have supported me through the entire process keeping me posted on a daily basis. Thank you Edge Tech for all your help and keep up the great work!