PolyAI is a Conversational AI startup
Context
PolyAI partnered with Edge Tech fresh off the back of their Series A funding just as they were starting a period of rapid growth across the UK and US.
The Challenge
PolyAI had just closed its Series A funding round and had ambitious plans to supercharge its growth by adding key appointments to both its UK and US teams. This meant that in order to achieve what they had planned they absolutely needed the best talent the market had to offer hence their decision to partner with Edge Tech, allowing them to take advantage of our specialist focus in this fast-paced space.
The Solution
PolyAI knew that they needed a talent partner who could not only move quickly but also someone with the network and experience of hiring exceptional talent in the world of Conversational AI. Edge Tech were quickly set to work on a handful of key appointments which included; an Enterprise Account Executive, a Product Marketing Manager, a Senior Content Marketing Manager and a Partner Marketing Lead. We were able to efficiently provide a well-qualified shortlist of candidates for each of these positions, all candidates were suitable and it was just down to the PolyAI team to select the candidate that was best suited for what they needed. In an effort to keep timescales short, the process was streamlined which had a huge impact on the candidate experience and ensured that PolyAI didn't miss out on anyone.
The Results
Within a short timeframe, Edge Tech successfully recruited for all of the above positions all the while ensuring the onboarding process was smooth for all candidates involved. The hires immediately hit the ground running and greatly impacted PolyAI's growth. This gave PolyAI peace of mind knowing they had secured great talent and could focus on delivering Conversational AI solutions to customers globally.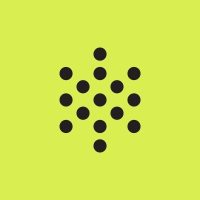 Client Name
PolyAI
Sector
Conversational AI
Role Types
Sales, Product Marketing, Content Marketing and Partner Marketing